Matthew Hussey
I'm sick of the head right now, so I've started working on the long overdue clothing blockout. The head is scaled to the Overwatch proportions and I'm finally getting a good sense of what the final asset will look like, which has been a massive motivation booster.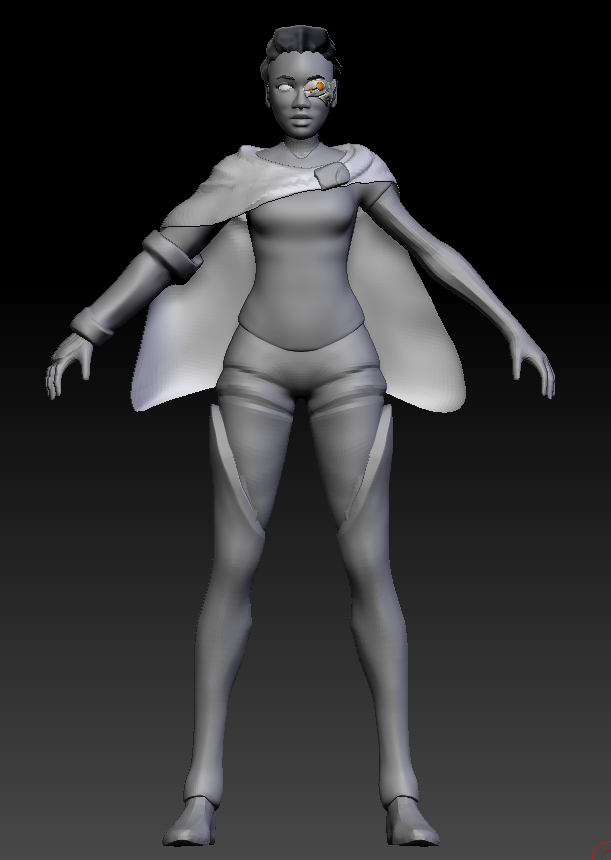 Early blockout Progress – Superhero Vibes
I got some feedback on the above image and learned some good techniques for getting clean edges. I also asked about the hair predicament as I still wasn't feeling design 2. They made a good point about the overall silhouette and following the concept.
I acted on the feedback, tried out hair design 1 and ended up with the model below.
Making More Progress
The feedback made me realise I need to work into the face a bit more. I was working much too soft before and need to define places like the brow and nose.
The…
View original post 25 kelime daha