Forever Unlimited
GEOMAGNETIC STORM WATCH: NOAA forecasters say G2-class geomagnetic storms are possible on May 17th when a CME is expected to deliver a glancing blow to Earth's magnetic field. High-latitude sky watchers should be alert for auroras, especially in the southern hemisphere where deepening autumn darkness favors visibility. Free:Aurora Alerts
POTENT CORONAL HOLE: Another coronal hole (CH) is turning toward Earth, and it is a potent one. NASA's Solar Dynamics Observatory photographed the structure on May 16th: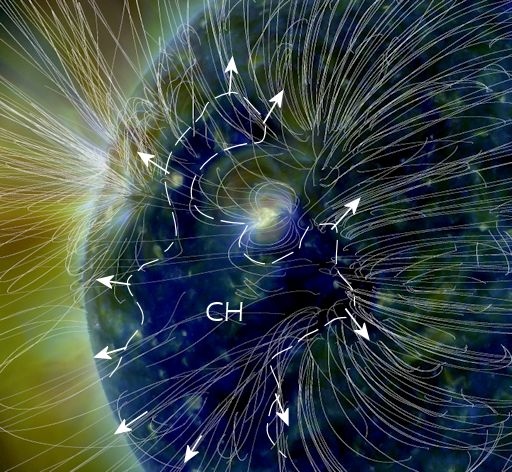 Image credit: NASA Solar Dynamics Observatory/LMSAL/Spaceweather.com
Coronal holes are places where the sun's magnetic field peels back and allows the solar wind to escape. Gaseous material flowing from this hole is moving very fast, more than 700 km/s.  Moreover, the wind is threaded with "negative polarity" magnetic fields–and that's what makes it potent. Such fields do a good job connecting to Earth's magnetosphere and energizing geomagnetic storms.
The solar wind stream should…
View original post 191 kelime daha